Parents and Carers Habilitation Support
Here you will find information to help you support your child with a vision impairment in achieving their potential in mobility and independence skills. On this page you will find leaflets and articles produced by the Education Habilitation Service at Priestley Smith as well as some national publications and external links to information. Don't forget to check back from time to time, as we will keep adding information.
Babies
There are many things you can do with your baby before they start school. Babies with little or no vision can miss out on so much incidental learning. Each developmental stage is very important and may need your help for your baby to succeed. Have a look in your Activity Cards that accompany The Developmental journal for Babies and Children with a Visual Impairment
Tummy Time is particularly important. Find out more here
Foundation Stages
These leaflets are aimed children and young people in the earlier developmental stages.
Useful links
These links will take you to external sites. Priestley Smith takes no responsibility for content and does not necessarily endorse the views presented on these sites.
Vision Impairment support organisations

Find specialist information on the website http://www.rnib.org.uk
or you can contact the helpline RNIB helpline 0303 123 9999 helpline@rnib.org.uk
Royal National Institute of Blind People (RNIB) provides information and support. You can find information about eye conditions, access a range of services and purchase specialist equipment.
RNIB Sightline is an online directory of people, services and organisations that help blind and partially sighted people in the UK
LOOK-UK
supports young people and families living with a vision impairment

Are you a young person up to the age of 29 and have a vision impairment, or are you a parent of a vision impaired child? Then we want to hear from you.
Helpline 0121 478 5222
The Helpline offers support, information and advice on sensory loss issues between 9am and 4pm each Monday to Friday. All calls are treated in the strictest confidence.
Focus Birmingham is a specialist charity providing expert support, advice and information to anyone in the Birmingham area affected by sight loss or other disabilities. And because sight loss and disability affects family, friends and carers, we will work with them too.
Sense is a national charity that supports people who are deafblind, have sensory impairments or complex needs, to enjoy more independent lives.
Children's Specialist Services
Children's Specialist Services is a team of specialist teachers, children's therapists and children and family support workers which offers a range of services including: help when a child is first diagnosed; assessments and advice to help children learn and develop; early intervention and developmental play services; plus extra support at times of crisis and transition.
Holidays
We organise around 25 week-long summer holidays for more than 100 deafblind children and adults each year. Within the adult range (19 years and over), holidays are prioritised by applications from people living at home with their families. We also offer holidays for older people with hearing and sight loss.
Short breaks
Sense offers a range of stimulating, friendly short breaks for children, adults and older people. These give people the chance to enjoy new experiences, make friends and grow in confidence. They also give families and carers a much-needed break.
VI Talk ; Sharing ideas, information and support.
VI Talk is a CIO (charitable incorporated organisation) supporting blind and partially sighted people, their families and friends. It is also aimed at anyone who works in the field of visual impairment. You can find us on Facebook, Twitter, Audio Boom, the sonata player i blink radio and we also have a bimonthly newsletter which you can subscribe to. We love to hear from people and you can email us info@vitalk.co.uk or leave us a voice message on 0161 298 8255.
Their services include:
Specialist Education Support Family Support
CustomEyes which is a specialist bespoke book service.
ICT and grants Events
Visual Impairment :
Special Educational Needs

http://www.visen.org.uk/

Email info@VISEN.org.uk
Parent Support Groups with Practical Suggestions
Through Scarlett's Eyes is a family support network created by VICTA.
Originally a blog about Scarlett's experiences, it has grown into a forum and social networking space for parents and carers to blog about their own children and a hub of information and advice. as well as the website you can find through Scarlett's eyes on facebook and twitter.

http://www.wonderbaby.org/ is dedicated to providing information and support to parents of visually impaired & disabled children. In addition to the website, find wonderbaby on facebook and twitter. American in origin, it carries loads of relevant brilliant articles.
Road Safety
BBC Ouch BBC Ouch programmes page.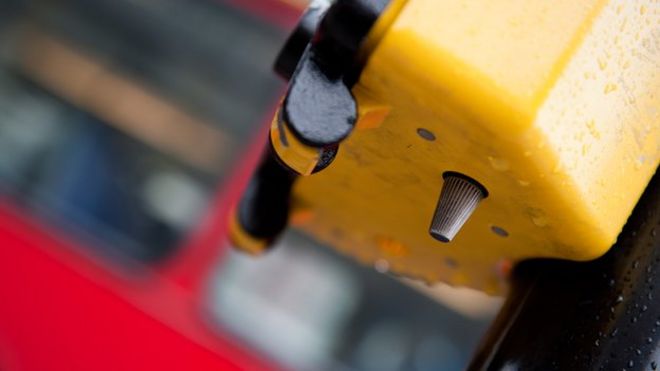 The magic button on pelican crossings http://www.bbc.co.uk/news/blogs-ouch-22706881